What are the difference's between the Tinum and the Tinum 2.0?
The Venicci Tinum has been redesigned for 2021. The Venicci Tinum is there most lightweight compact pram, the Tinum was launched in 2020 but Venicci have already been working on futher improving the product and so the Venicci Tinum 2.0 is born!
The New panoramic ventilation system in the front of the New Tinum 2.0 carrycot offers superb ventilation and air flow throughout your carrycot, it also lets your baby see the full world whilst staying reclined which is super important to aid development.
There is now a mosquito net and rain cover to cover all of your travel system, previously there was 2 however, reducing the impact on the planet and cutting back on non essential production of plastic is key to providing a sustainable future for our next generation.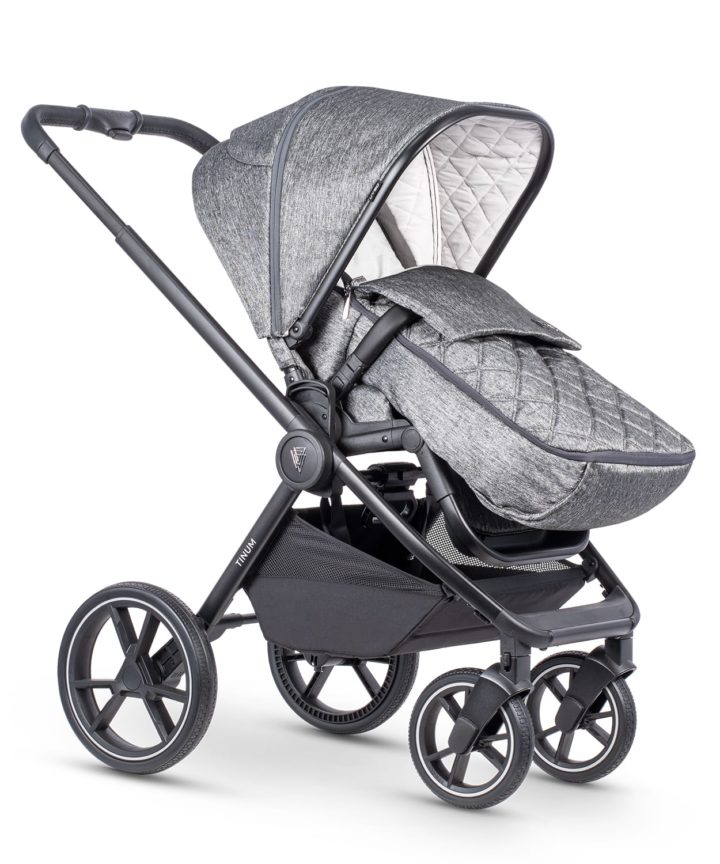 The Addition of a full footmuff rather than an apron which was previously on the Venicci Tinum will keep your little one warm and snug and of course it is tailored to fit the Venicci Tinum perfectly.
The last new feature is an extendable foot rest, meaning the Tinum 2.0 will grow with your family and can assist little tired legs when in the pushchair.
At Baby Boutique we have an amazing buggy test track in our Preston store, We have the full Venicci range in both Carlisle and Preston stores and we cover the whole of the UK and offer a door to door service when purchasing a Venicci.
Our friendly staff are always on hand to guide you and help you through choosing your pram to building it.